I got another morning call from Squeaky, for more shopping. She's redecorating, and I'm having fun spending HER husband's money!
So I grabbed the tight jeans because I could find them, took a quickie shower, and conned my hair straight with product this time: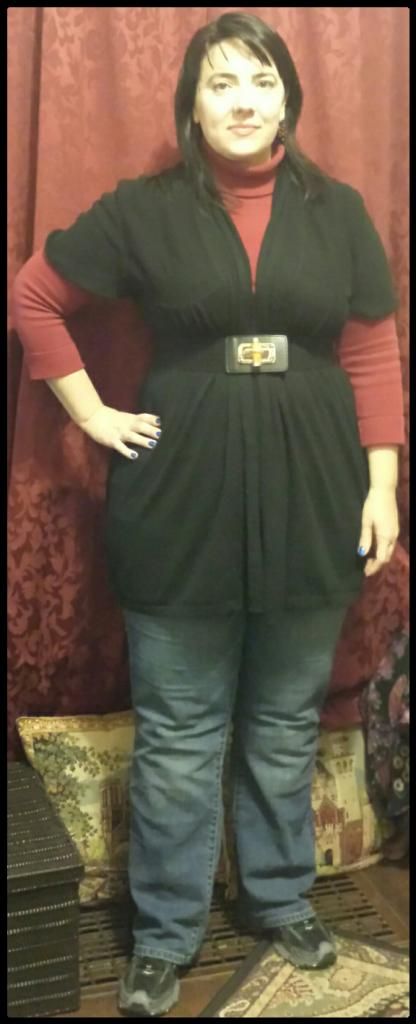 Yep... wore my "shopping marathon shoes" again. But I did jazz up the ensemble with this treasure: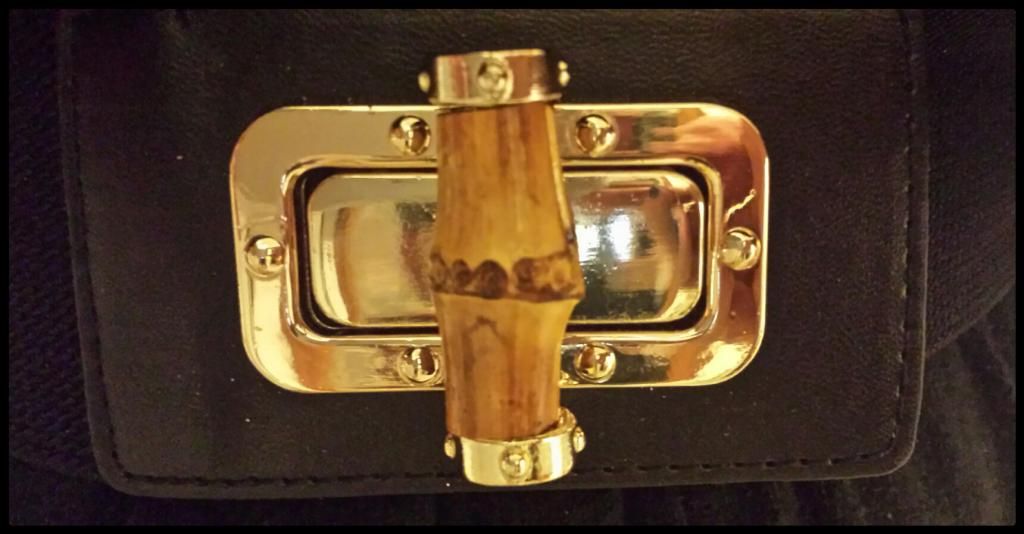 I just adore these earrings... but the matching necklace would have been a bit "too much":
I tried out my idea of wearing forties under my compression socks... love it! I get the softer material touching my toes, and a bit of warmth as well. Except there is a bit of cutting in around the ankle.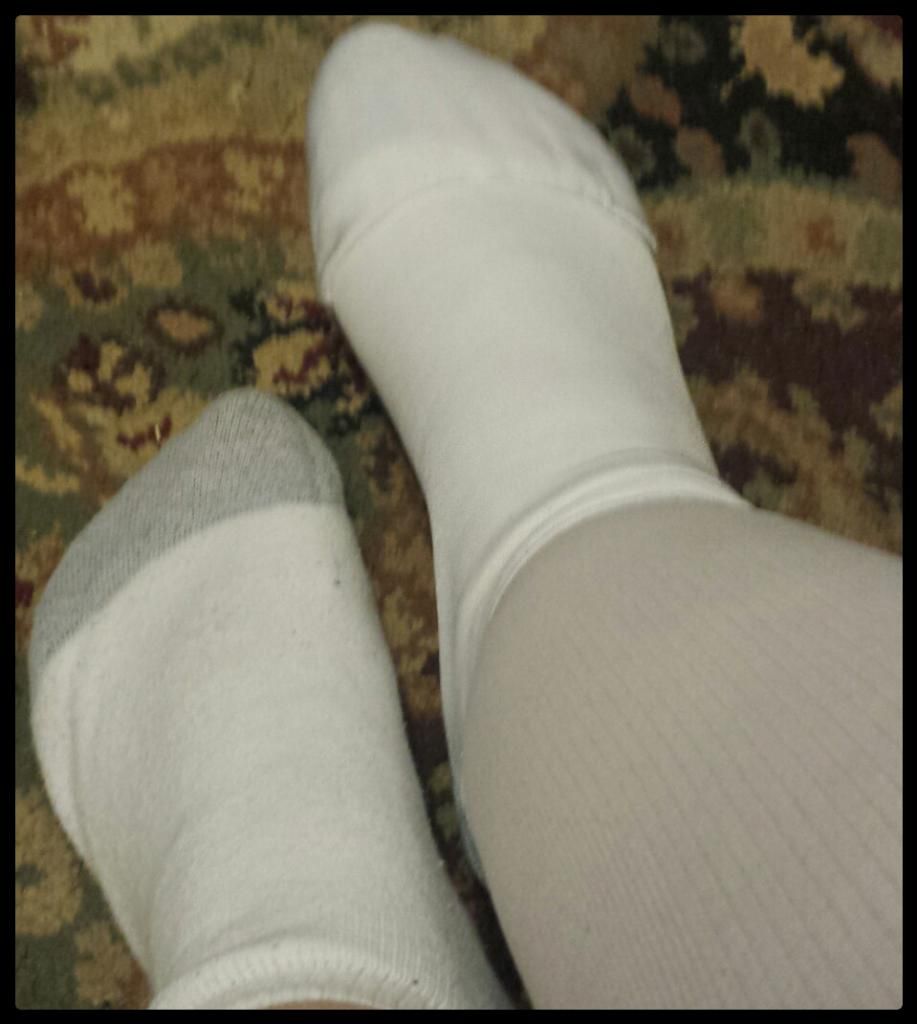 Perhaps I will try the socks that come up a little more next time.
Saturday:
Turtleneck: Van Heusen
Long Sweater: Just My Size via Baby Sis' friend's purge pile
Belt: I forgot. Bought it in Queens
Jeans: Lane Bryant
Shoes: Saucony
Earrings: via Freeda's purge pile. I think they're from Coldwater Creek